It's only been a couple days since I moved into my new place. I won't be shy about admitting I experienced a lot anxiety surrounding the idea of relocating to a new apartment and trying to yet again make student living more "home" like. For myself, I desired to have a room that paralled my style, personality and heritage...the perfect ingredients to formulating a room that I could feel relaxed and creative in as I try to escape the stresses of junior year. So I immediately went to work, allowing the magic of decorations and interior design to transform my space into a safe haven for myself and friends to relax, be oneself, and impart the feeling of "home."
Often times, we are under the assumption that in order to have a "pinterest perfect' room, we'll have to break the bank by shopping at Urban Outfitters, World Market and other trendy home good stores (not to say they aren't great...just expensive for a girl trying to ball on a budget). But I'm here to tell you that the total amount I spent on home decor was 150 from a 200 dollar budget. I accomplished this by strategizing what stores offered the best deals for some of the items I was looking for while also embracing the idea of incorporating old antique and thrifted items which actually really helped pull everything together in the end. I knew that I wanted old, new and boho peices to all be present in my soon to be stylish expanse.
For wall art and tapestries, I went to target. If you haven't already, I'd recommend downloading the cartwheel app where you can access the best deals for everyday home decor items. In addition Hobby Lobby is where I was able to score on some of the chic and motivational wall art using their 40% off coupon which is offered EVERYDAY for a full priced item.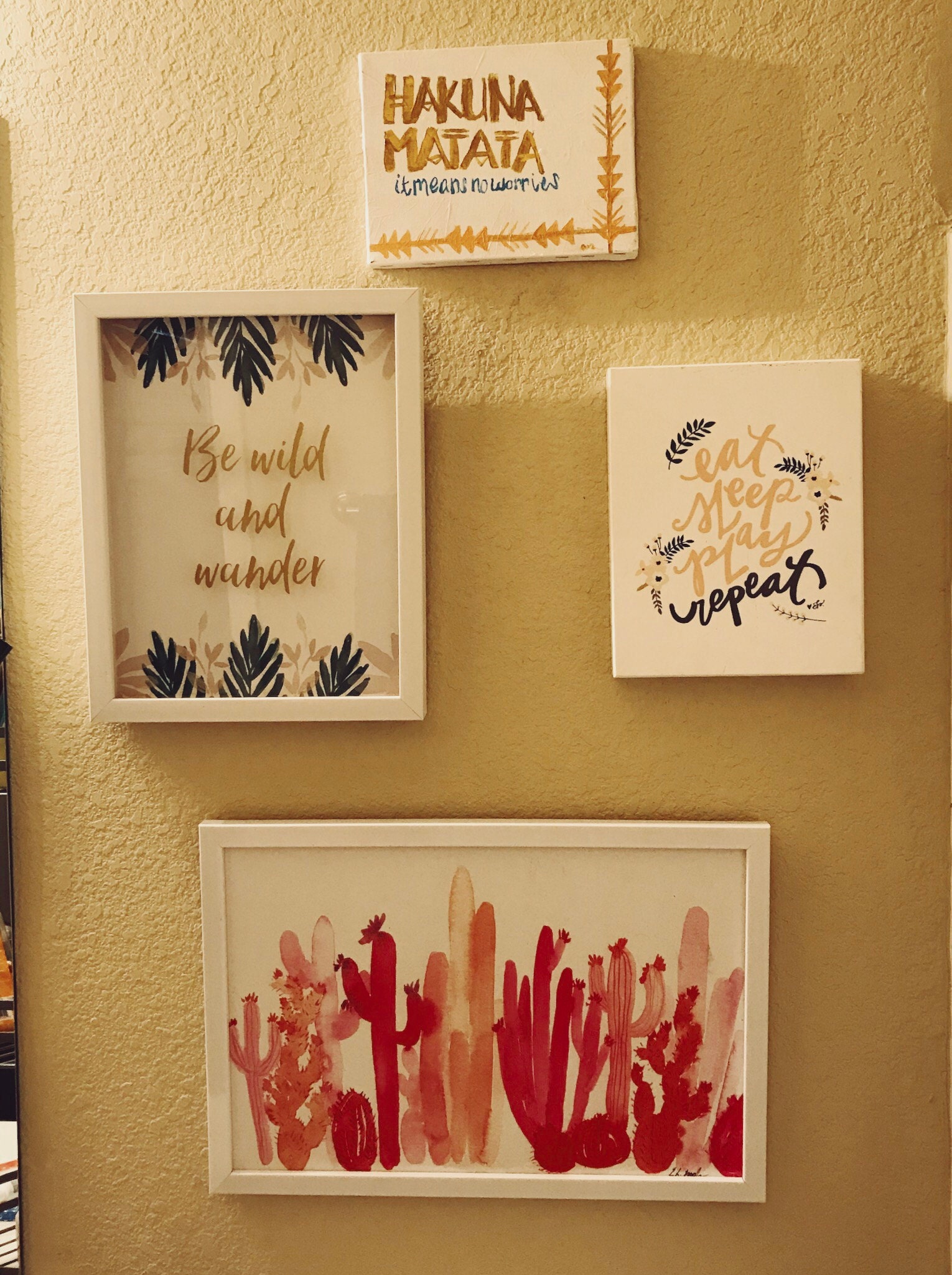 In regards to adding some vintage touches which coincides with my 70's boho resident style I've adopted over the years, I intergrated some of my great grandmother's pieces into the mix of store bought decorations. She owned an antique shop on the east side during the 70's and some of her furniture has been sitting in my grandparents garage for ages. Not only did her beautiful moveables bring some individuality to my room, but it also helped create the feeling of home as I can look at the pieces and be reminded of my family. I think that if anyone is trying to go for a posh, vintage or even a mid century modern look, don't be afraid to go scope out local antique or thrift stores. Not only could you stumble across some unique treasures, but the price points are probably a lot more reasonable than the tags you might see at chain furniture stores.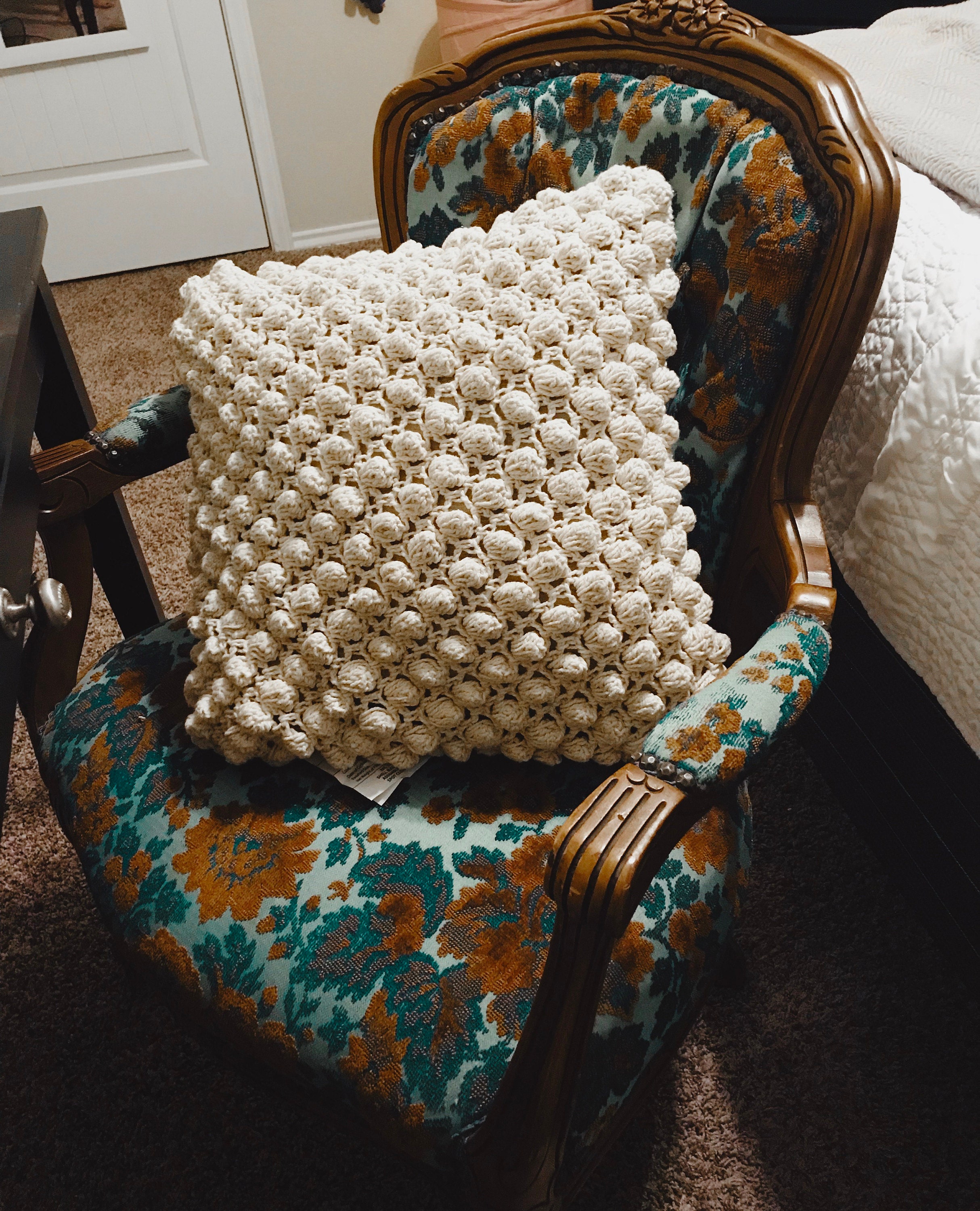 Ross was another store that came in clutch as they had really reasonable prices on stylish pillows for under $10. They acted as accent pieces to provide pops of color and accentuated the blue chair for my black and white theme. 
At the end of the day, everyone has busy lives, different bank accounts and styles. However, decorating your room doesn't have to be a stressful part of adjusting to a new semester. In fact, it can be an exciting experience and be used as a theraputic distraction from stress at school. After all, you might as well allow positive vibrations to enter the space you'll be calling home for the next several months or even years. I hope that this blog gave a little inspo and insight on how room decorating can be affordable so that when you come home at night, you can exhale and see the space as the true definition of "home".